Pressure Plate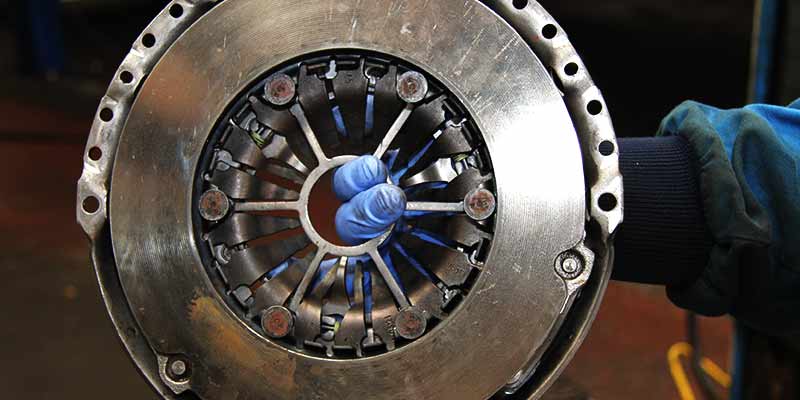 What Is It?
A diaphragm spring arranged around a thick central steel alloy plate.
What Is It's Job?
When pressure is applied to the spring ends the pressure plate moves back slightly which breaks the drive transmission.
Typical Issues
Clutch slipping
Excessive clutch noise
How To Fix
Replace your clutch pressure plate.