Excel Automotives Car Air Conditioning Services For Chesterfield
How Does Car Air Conditioning Work?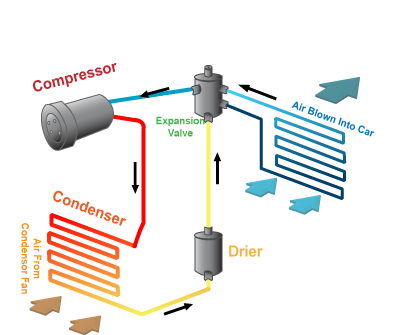 A sealed, high pressure system with a drier and an expansion valve, modern car & van air conditioning systems utilise a compressor to compress a refrigerant gas. A pump moves the gas through the air conditioning pipes. Over time the gas gradually escapes the system resulting in no cold air from the car's interior vents. This is why your car's air conditioning system needs re–gassing (recharging) and occasionally repairing & cleaning. Mostly just vulnerable to compressor bearing wear and leaks these days with minor maintenance modern air con systems are designed to generally out live the vehicle.
Air Conditioning Components
Compressor
Pump
Pipes
Condenser
Expansion Valve
Drier
Why Do I Need Air Con Recharge?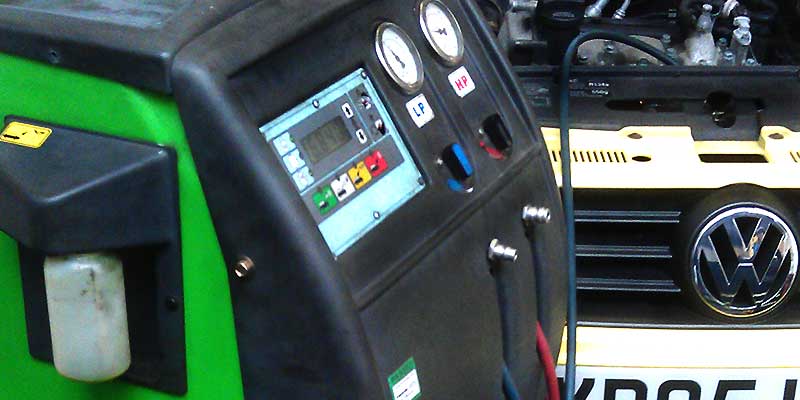 Referred to as re–gas or recharge. Every year your car air conditioning system will lose 10–15% of its refrigerant gas. Without re–gassing & occasionally cleaning this eventually results in a build up of bacteria which grows into mould inside the systems pipes and evaporator. This is the source of bad odors which if left can result in allergies for the occupants. This is why you should get your air con recharge in Chesterfield regular, typically every 18 months to 2 years.
What If I Don't Get It Re–Gassed Or Re–Charged?
Leaving your air conditioning without getting it recharged (re–gas) can ultimately end with your air conditioning system being financially not repairable due to excessive component wear. This means the cost to fully repair your air conditioning system is more than your cars re–sale value.
How Often Do I Need Air Con Re–gas?
What Your Car's Manufacturer Says
Most vehicle manufacturer handbooks recommend that you get your air conditioning recharged every 18 months or so. Not usually included in any full vehicle servicing schedule you need to ask your local garage to re–gas your air–con.
We Suggest
We recommend you get your air conditioning checked with every annual service. Needless to say main dealers are generally much more expensive, typically double our price so always use your local Chesterfield garage as you will get the same results without the extra cost.
Air Conditioning Repairs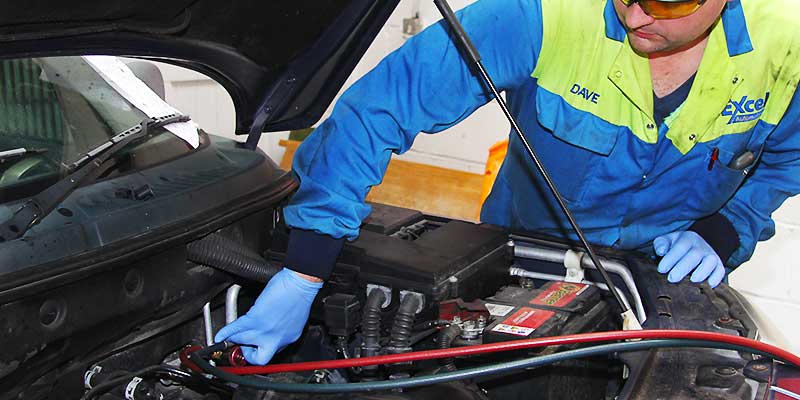 Symptoms
Air Con Not Working Correctly
Whining Or Rattling Noises
Unusual Odors
How To Fix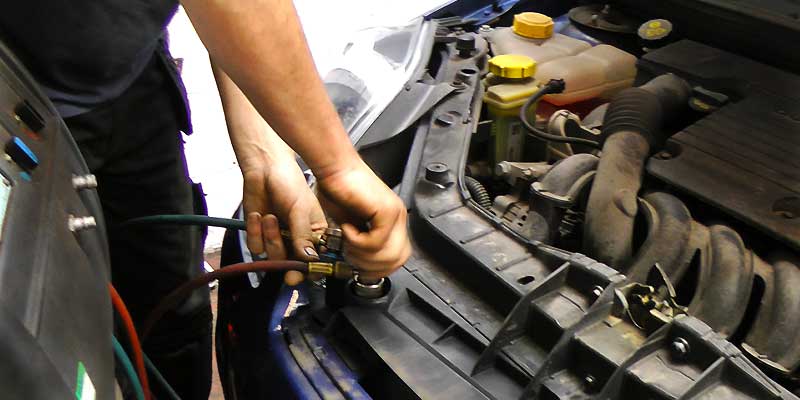 If your car's air–con needs more than just a simple clean, leak check and re–gas it's best left to the professionals. Your local garage will advise you accordingly.
Air Conditioning System Clean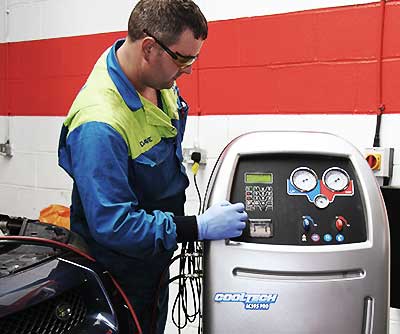 Symptoms
If you experience unpleasant odours from your cars interior vents whilst using your air conditioning system you most likely need a full air–con clean.
How To Fix
Using specialist equipment your local garage will clean all your cars air–con components including all pipes and fluid pathways by pumping specially designed cleaning agents around the entire system repeatedly.
Unpleasant Odours
If you smell old, mouldy fusty smells from your cars vents you need and air-con flush and clean. What you are smelling is the build up of bacteria which can affect people with breathing difficulties.
Stay Cool This Summer
Repair
Service
Flushing
Cleaning
Recharging